Hello everyone! I wanted to make an announcement about the role play. I noticed that a lot of our members haven't been writing Wolves addressed at the end of their posts. I think this is a fairly important and courteous thing to have as a constant in our rp. It helps a lot when somebody doesn't have the time to read through all the new posts to see if their wolf was involved or mentioned. Kip and I have discussed this and it is being made a new rule as we speak. Here's an example of what I mean.

Kole ran up to Kip and asked, "Do you wanna go on a date with me!?" He then noticed Azreal lurking in the trees eavesdropping on their conversation.

Wolves addressed: Kipxin.
Wolves mentioned: Azreal.

Thanks for listening to my rambles! Have a good one everybody!

~ Kole.
__________________________________________________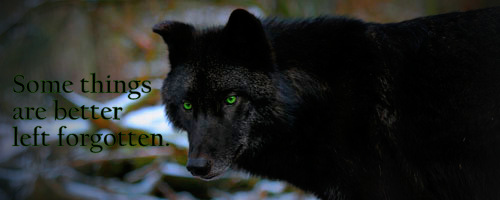 Kole's Bio